Generally, there are so many web browsers used for browsing websites and internet access. Nowadays, all smartphone or tablet devices come with one or two default or pre-installed browsers.
By using these browsers, users can easily access the internet. Now, some browsers will come with an offline reading feature that allows you to read documents even when you are offline. The feature is known as Save for Offline Reading. It means that by using this feature, you can save your favorite pages for offline reading. Then, you can access it by the saved pages option.
This feature comes with almost all the latest Android mobile phones. The save for offline reading feature allows you to read saved pages offline. But, some users do not know how to save pages for offline reading.
So, here we will discuss the process of how to save pages for reading, even if you are offline. By using this, you can easily get used to this feature.
How to Save Pages for Offline Reading
Here, we will discuss all processes in step to step info. So, now take a look at it and enjoy the offline reading of pages.
First of all, open the default browser from our android powered device, which is come up as pre-installed on your device.
Now, open any website from which you want to save pages. For example, search cybersecurity from your default browser.
Now, at the top right corner of the display, you can see the three dots. Tap on that dots.
It will open the options for you. In there is also one option of "Save For Offline Reading."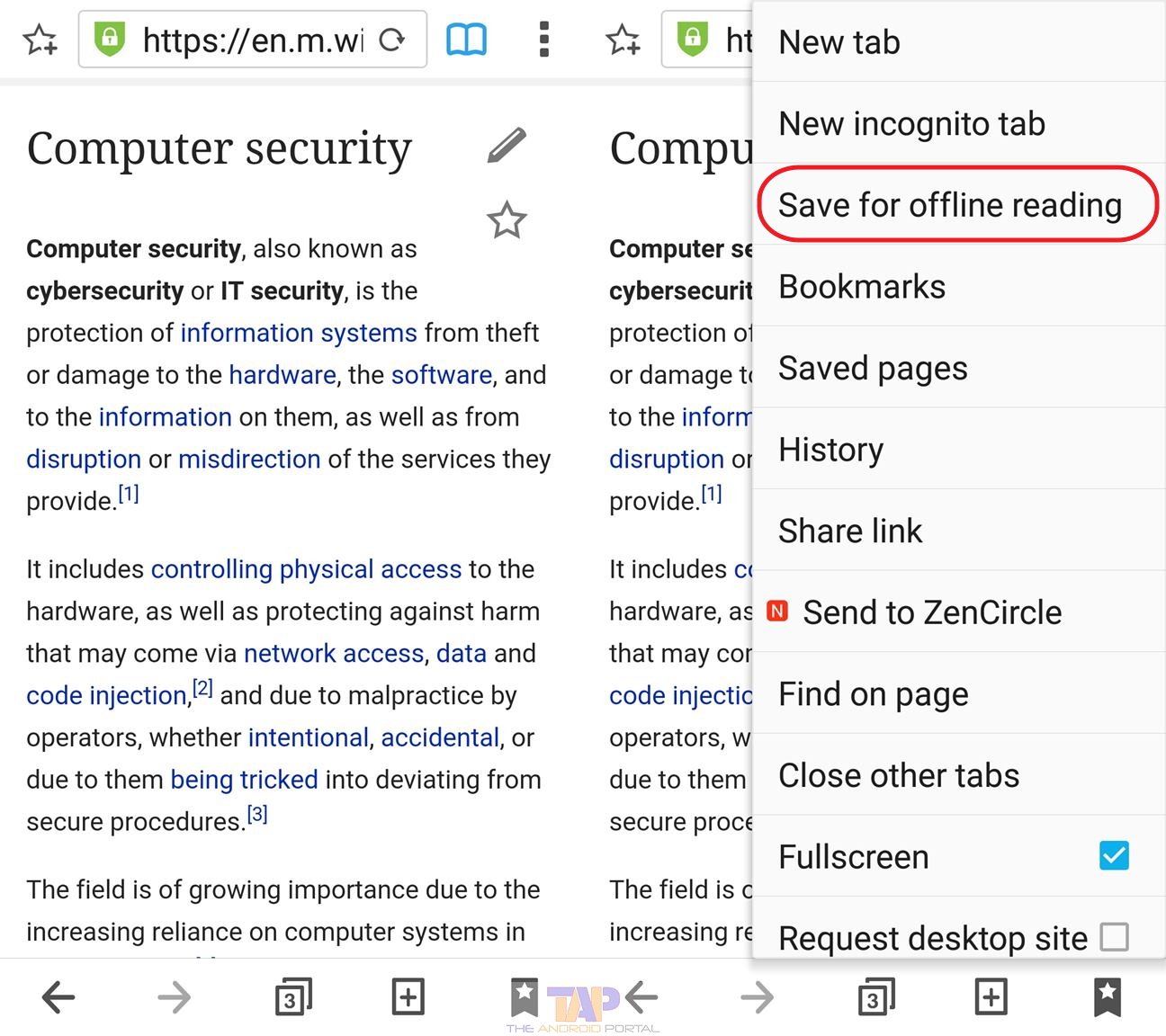 Now, click on that option, and you have done the job.
This method of saving pages for offline reading is easy to perform. But, the users also have a query after saving the pages, like where they can find the saved pages on the device. So, here we also have the solution to this problem.
How to Access Saved Pages on Android Device
To locate saved pages on an android browser is so easy. Just follow the steps mentioned below.
Open the default browser from your device.
Now, swipe the screen to the left side three times.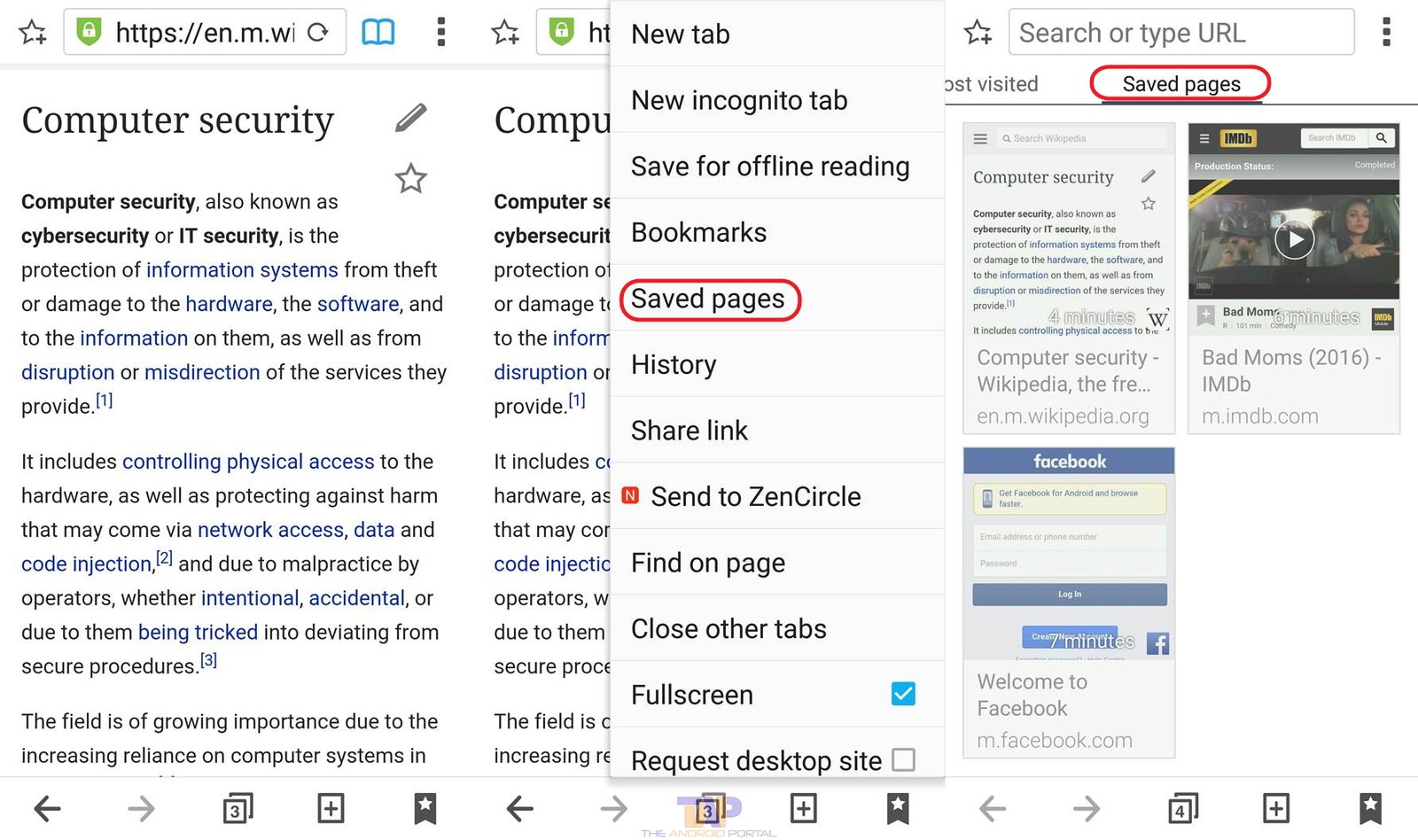 After doing that, you are at the saved pages screen. At which you can see all the pages which you have saved.
You can also access the saved pages using the three dots option. Just tap on that dots, and then tap on the option of "Saved Pages." The advantage of this feature is that you can read the content of particular pages even at you are offline. It also means that you do not need of data connection or WiFi connection to read the saved pages.
See also: Playing with Saved Password Option.
We hope this discussion may be very useful to you whenever you want to save your favorite pages directly from the sites. If you think this is very useful, share it with your friends and co-workers.
You can also send us feedback on it. For more updates, stay tuned to our blog!