When it comes to buying a drone, you can purchase drones for under 400 dollars or go all the way up to $1,000. Knowing where to put your money might be confusing if you start in the world of drones. You don't want to break up the bank, but you also don't want an inexpensive toy that will help you to crash and burn on your first few flights.
Before flying a drones, you must comply with the egion specic drone laws, check USA, India, UK drone laws for more information!
Luckily, great drones are out there that won't break the bank. They'll let you try out some different features without spending huge cash. They're versatile and fun and will give you a real taste of what flying is like. Plus, if you get hooked, they won't be too hard on your budget as you experiment with new features and move up in the drone world.
Below are ten great drones under 400 dollars! These bad boys will let you do everything from racing other pilots around an obstacle course to taking jaw-dropping aerial photos. So check them out, see which one grabs your attention, and get ready to fly!
Best drones for under $400
Last Amazon price update was: December 5, 2023 8:34 pm
DEERC DE22 GPS Drone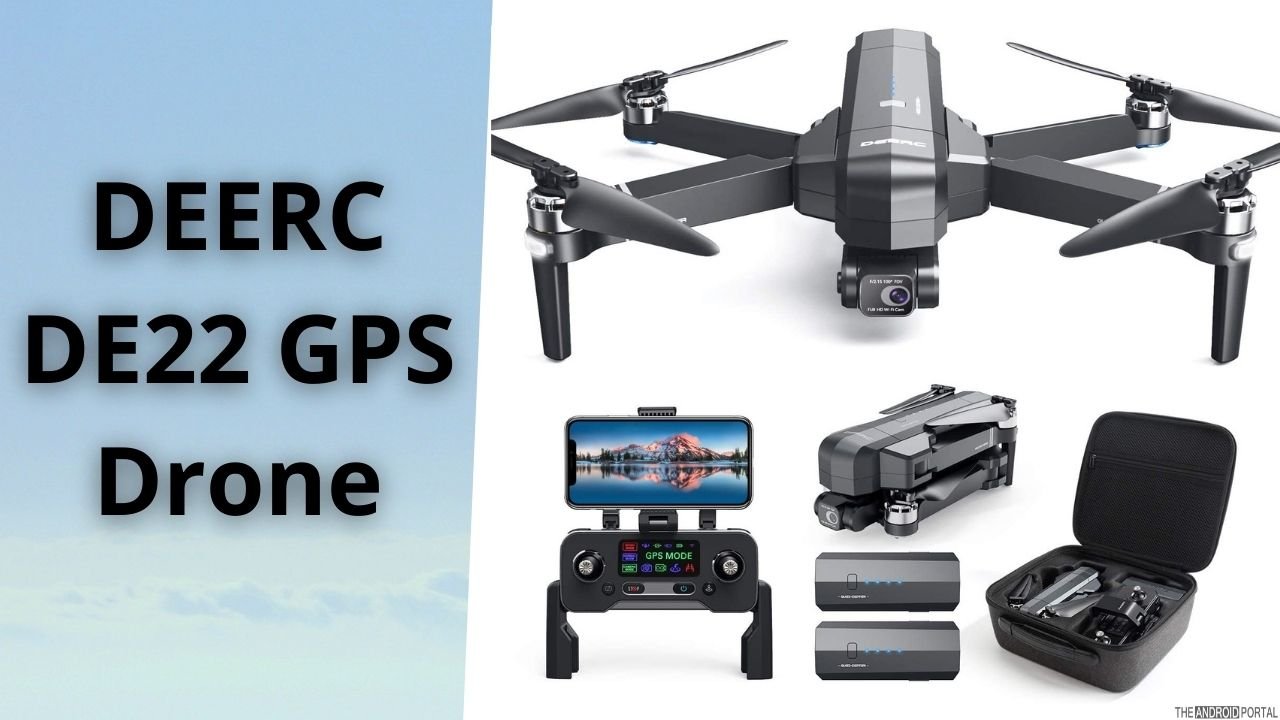 If you're looking for the best drone-for-the-money, the DEERC DE22 hits all the marks and then some. With a 4K camera and 2-axis gimbal technology, this drone is perfect for anyone looking to take their photography skills to new heights.
And with a built-in Sony Image Sensor, you can capture stunning HD footage of your surroundings or use the 5 times zoom feature to get a closer look at hard-to-reach places. Check out below video for DEERC DE22 drone review.
This drone is also one of the safest on the market. It comes with altitude hold, one key start, and emergency stop functions that are easy to use and make it accessible to even first-time flyers.
The DE22 also comes with two intelligent batteries that allow you to fly for up to 52 minutes straight. Combine that with its foldable design and carry case, and this is the perfect companion for anywhere life takes you!
Pros
GPS Safe fly
4K UHD camera
Enjoyable design
Easy and safe to fly
Double flight time
Cons
Charging time is too long
---
Ruko F11GIM Drones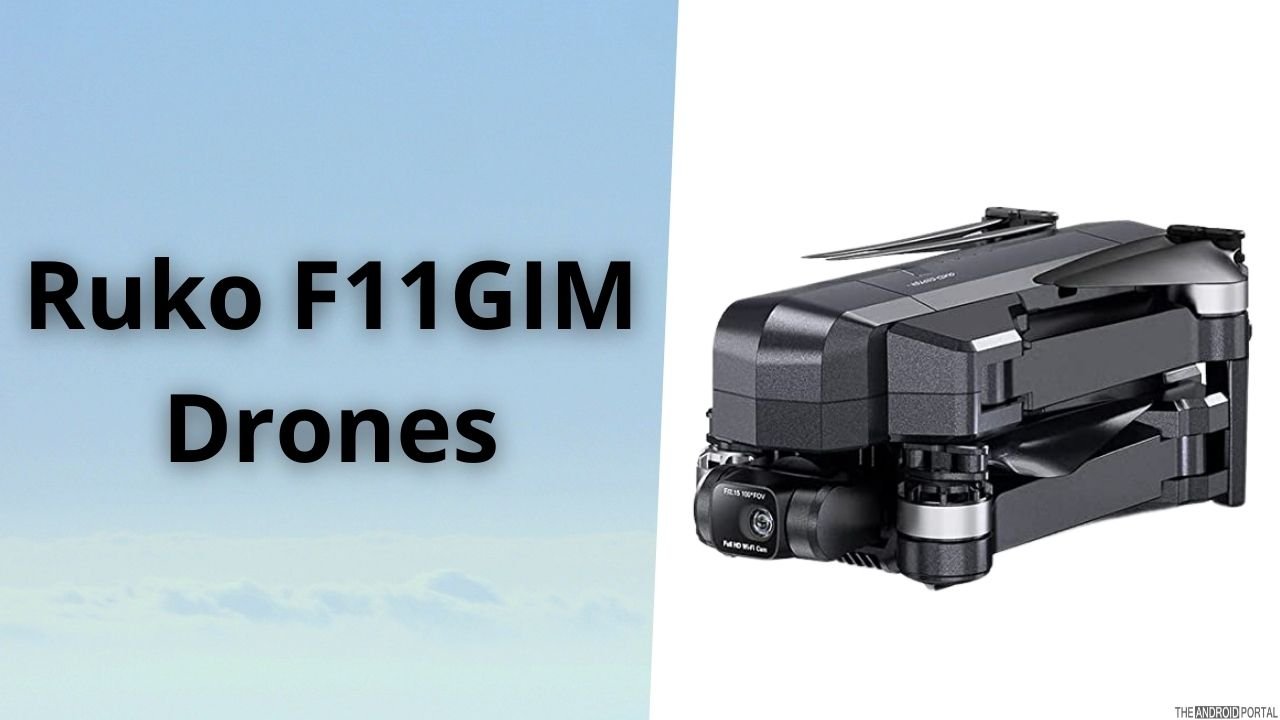 The Ruko F11GIM drones are the perfect choice for anyone looking to enter the drone world. It comes with two intelligent batteries, which gives you a flight time of up to 56 minutes—that's plenty of time to explore your favorite parts of the world from a bird's-eye view. It has an impressive 5G FPV transmission distance: 1900-3900ft for FPV and 4900ft for remote control (without interference).
With the high-quality, sturdy carry bag included, this drone is easy to take anywhere you want to go! The advanced features make flying it a breeze. Brushless motors, level 6 wind resistance, one-key returns, this thing can take it all in stride.
Check out the below video for a detailed review of Ruko F11GIM Drones.
The GPS smart features are really fun, too. You can shoot gestures and VR modes; use filters; set the drone to follow you, fly around, or mark your point of interest. These features enable you to play flight games and enjoy creative fun!
Pros
Super-smooth footage
Capture pictures and videos with stunning detail
Powerful brushless motor
GPS creative flying
Intelligent safe return
Easy to fly
Cons
It has no headless mode function
The cost is a bit steep
The hardshell case seems a bit wide
---
Contixo F35 GPS Drone
Are you looking for drones under 400 dollars? Look no further than the Contixo F35 GPS drone. With the Contixo F35, you get a 4K UHD camera with 2-Axis self-stabilizing gimbal, giving you amazing footage of your adventures that you'll want to share with everyone.
The Contixo F35 has GPS positioning that allows it to hover stably to catch clearer images and return home precisely, so you never have to worry about losing your drone. This drone also comes with a 2500mAh intelligent battery that provides up to 30 minutes of flight time so you can enjoy longer flight times.
The long flight time allows you to explore different areas without worrying about running out of time or battery power. It also has an impressive range, so you can travel far and wide without worrying about losing the signal.
It's even equipped with stronger GPS positioning technology for better stability and control over your flights!
Pros
Super long fly range & video transmission distance
30 minutes longer flight time
Smart and powerful performance
Foldable brushless motor
Compact design
Cons
The video quality is average
GPS is not much accurate
---
iFlight Evoque F5D 6S Analog FPV Drone
The iFlight Evoque is the first analog FPV drone of its kind. With a weight of just over 200g and a powerful 6S system that takes it to the sky at lightning speed. Whether you are looking for a comfortable first step into FPV flying or a serious machine to compete with, the Evoque is a great choice.
With the iFlight's lightweight side panels, you can keep your rig clean and protected from wetness while protecting the internals from any strikes hitting off little components from your flight controller. The integrated XT60 connector on the back lets you securely plug in your battery leading all cables away from your props.
The Mini F7 flight control, modern USB type-C plug, and power from the Mini 55A ESC packed with better heat-dissipating Mosfets will ensure the best performance of this machine. Let there be green light! 360-degree illumination for day and night. Maybe the prettiest BNF out there, but also a practical one.
Pros
FC uses a more sturdy USB-C port
Protective side plates
Better FPV camera in DJI version
More impressive LED lights
Cons
Battery charge time is a bit long
---
DJI Mavic Mini – Drone
This compact camera drone is the perfect companion for capturing your moments in a way that effortlessly elevates the ordinary. Weighing less than 0.5 pounds is almost as light as the average smartphone.
You can fly this drone without registering it with the government, making it one of the most convenient options. It supports 12MP aerial photos and 2.7K HD videos.
A 3-axis motorized gimbal provides superior camera stability and ensures clear ultra-smooth footage. The best thing is that you can also enjoy up to 30 minutes of flight time with a fully-charged battery.
Pros
Smart, collapsible design
Incredibly stable video capture
Impressive battery life
Easy to use
Highly portable drone
Cons
---
See Also:
Conclusion
This article reviews the best drones under 400 dollars that you can buy today. We have picked out each model to ensure it offers great value for money.
If you are looking for high-end drones, then the DJI Mavic Mini – the drone is your best option. It is packed with incredible features and offers stunning video quality.
If you want a great mid-range drone, the DEERC DE22 GPS drone is fantastic. It comes with an impressive camera and excellent flight time.
And if you are looking for a budget option, then the Contixo F35 GPS drone is our top recommendation. They offer big value for money and are easy to fly.