Wanna know how to identify fast charging cables? Here's everything for you from detailed information to the best options to buy in the market.
Every new device has a trending "Fast Charging" feature, from smartphones to laptops. These days, we are indulging in our smartphones a lot. That's why it is essential that they have colossal battery backup or support fast charging.
QC technology and other fast-charging standards charge your device up to 100% in half an hour or one hour. The fast charging feature is prominent, and every other user looks while buying a phone.
What is fast charging technology?
The fast charging technology is built-in into your device, but the accessories you may use, like a charger or cable, are also the determining factor.
The technical name is USB 3.1 Power Delivery; while people tell it as fast charging, it can charge the device at up to 100W, and that means your smartphone can be charged at 4x times faster, and you may expect your device to charge up to 50% within first 30 minutes.
The wrong charger or USB cable slows down the charging speed of the device. The cables vary in terms of their brand, how fast they charge, durability, and other factors. Today in this guide, we will discuss identifying the right fast charging cable for your device.
We prepare a list of some factors you must know while buying a fast charging cable. But before proceeding to the main section, first, we will tell you what fast charging is and how it works.
Introduction To Fast Charging And Fast Charging Cables
Fast charging is a term and a technology that describes a faster rate of charging than the standard rates. It means the total output delivered to your device's battery is relatively faster than the standard output.
Charging Speed
The charging speed of the cables usually depends on various factors. E.g., Fast charging cables send more current to your battery than regular cables. The regular USB cables send around 2.5V of current, while fast charging cables deliver 5V, 9V, and 12V voltage (depending on your phone model and cable brand).
The main components of the charging are Amperage, Voltage, and Watts. There is a simple relationship between these three terms. Let's discuss these terms first, following Ohm's Law.
AMPERAGE X VOLTAGE = WATTS
Amperage: Amperage is the number of current flows from the battery to your phone.
Voltage: Voltage shows the speed or strength of the current.
Watts: Watts are amperage multiplied by voltage
Here is the collection of both the best Type-C and micro USB fast charging cables to make things easier for you. Take a look below:
Fastest charging cables: Which one is best for you?
Best Micro USB Cables
Check out a few recommended fast charging micro USB cables for you from the below list.
We hope the above list of the best micro USB fast chargers will help you make your buying decision.
---
DEEGO Micro USB Cable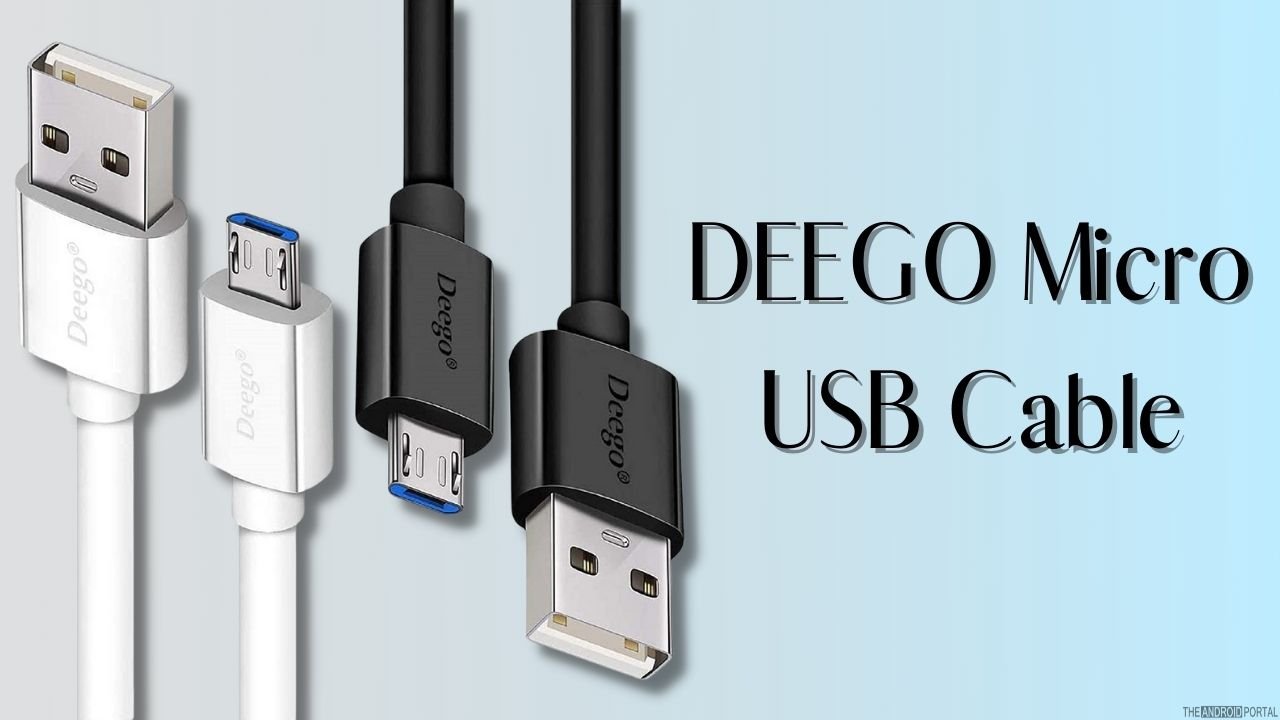 DEEGO extra-long Micro USB Cable is compatible with all Android and Windows phones, tablets, and other devices with a micro USB port. Its USB 2.0 port delivers charging speed up to 2.4A and supports 480Mbps high-speed transmission.
The cable offers stable connections without any disruptions and is best for long-term use. The extra-long cord is convenient for charging your device in any room. Overall, this lightweight cable offers superior performance for all compatible devices.
---
JSAUX Micro USB Cable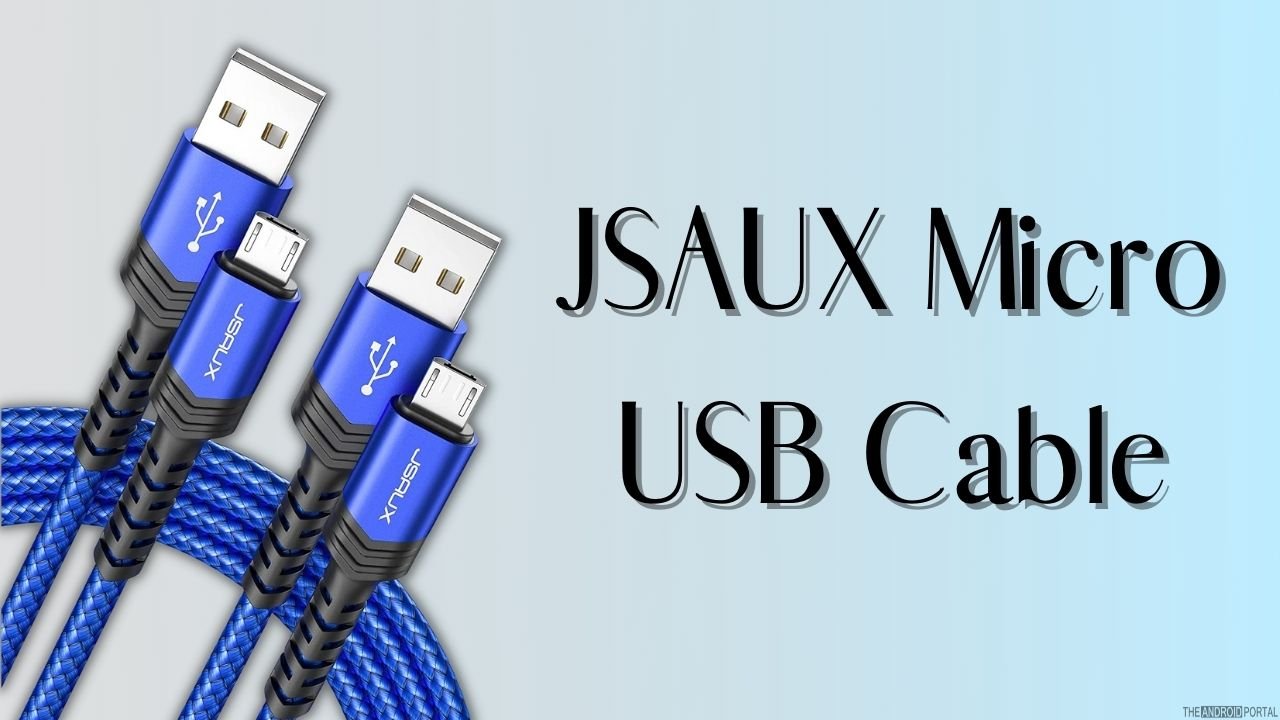 If you are looking for the most demanded Micro USB Cable, JSAUX Micro USB Cable is an excellent option to buy in 2021. The 6.6ft long cable is suitable for use in the bedroom, office, and other places so that you can charge your device without concern.
It offers a transfer speed of up to 480Mbps and delivers 2.4A current. It is compatible with Android smartphones, chargers, and other devices with a Micro USB port.
---
Cabepow Micro USB Cable
Cabepow Micro USB Cable is one of the most durable cables on our list. It enables charging speed up to 2.4A and charges your devices quite faster than the standard cables. It's available in various sizes like 1 Feet, 3 Feet, 6 Feet, and 10 Feet.
The transfer speed of 480Mbps is unbeatable at this price. Thanks to its universal compatibility, which is compatible with all Android devices, Kindle Fire, Fire TV Stick, and others. It means it is the one-stop solution to charge all Micro USB port devices.
---
Small Electric Micro USB Cable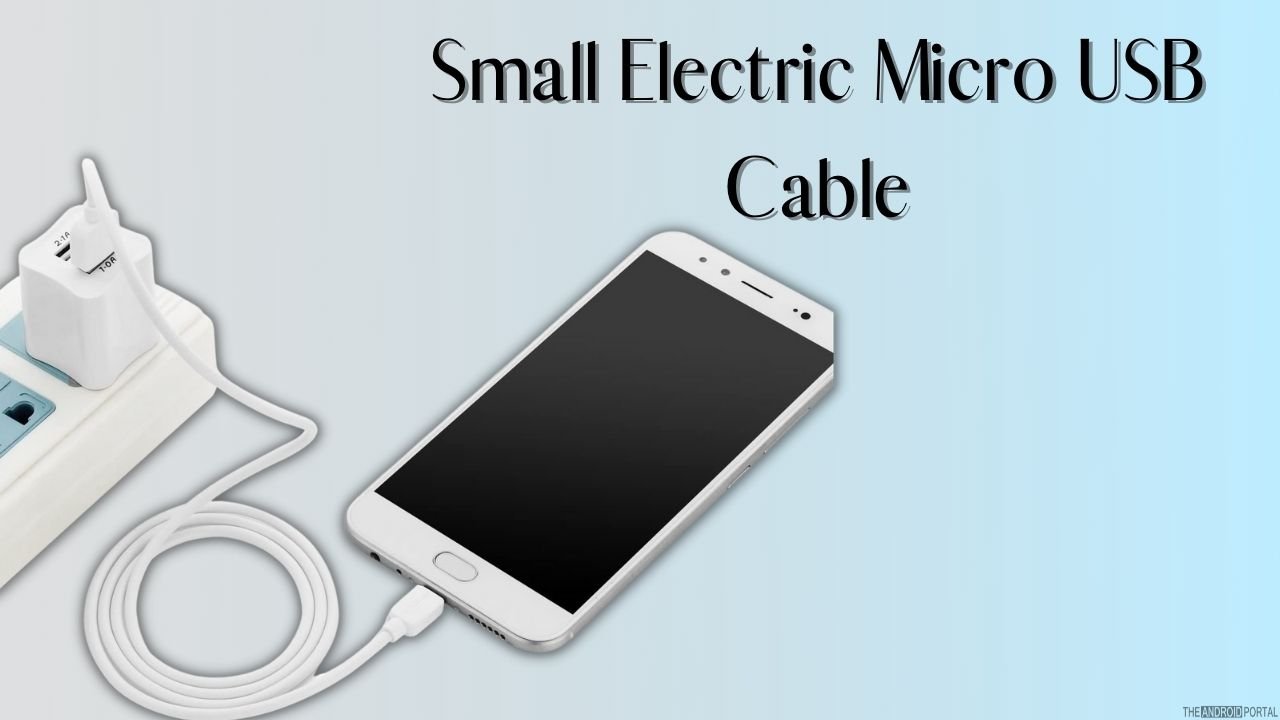 If you are looking for a thick cable that offers safe charging transmission, try Small Electric Micro USB Cable. This 6ft long cable is suitable for multipurpose uses. The USB 2.0 port provides charging speed up to 2.4A.
It charges your device faster than the regular USB cable and transfers data up to 7% faster than the standard Micro USB cable. It is an excellent product that offers universal compatibility with Android phones, Bluetooth speakers, cameras, camcorders, and others.
---
Rampow Micro USB Cable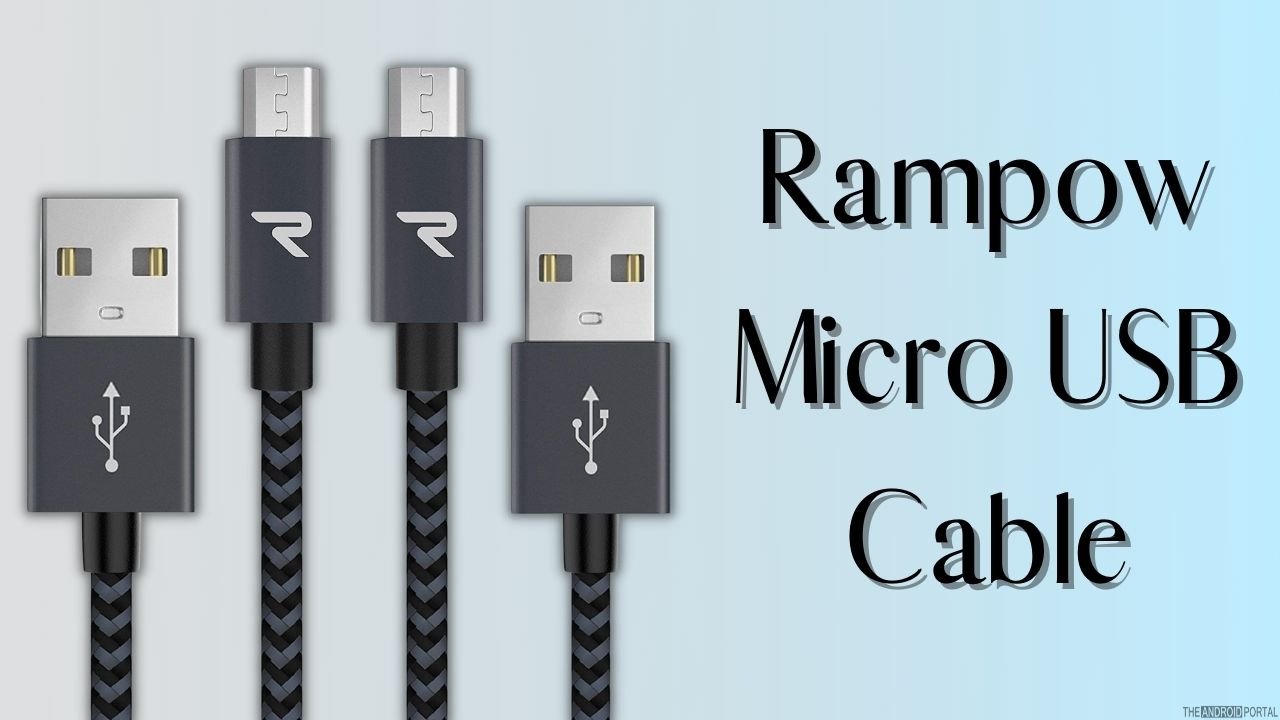 Rampow Micro USB Cable is another cable supporting QC 3.0 technology and offers fast charging to all Micro USB devices. It offers the highest data transfer rate, i.e., 480Mbit/s via USB 2.0.
This thicker cable is ideal for everyday use and is safe for optimal and smooth charging. This CE, FCC, and RoHS-certified cable can withstand the heaviest demanding environment. It is compatible with almost all Micro USB devices.
---
Best Type C Cable
---
JSAUX Type C Cable
If you are looking for a long-lasting, durable cable, JSAUX Type C Cable is a great option to buy in 2021. This 3A fast charging cable offers transfer speed up to 40-60 MB/s and delivers a charging speed of 5A/2.4V output. It is 25% faster than your regular cable.
The Type C cable is long, flexible, and durable, best for the most challenging situations. Overall, it is an excellent cable that has universal compatibility with all supported devices.
---
Cabepow USB-A To Type C Cable
Cabepow is one of the best and most affordable type-c cables on our list. This type C cable provides transfer speed up to 480Mb/s and 3A output. This nylon braided design cable is ideal for everyday use.
It works with all type C devices and supports fast charging to almost all devices. The 6ft long cable is perfect for watching videos or playing games while charging. This durable cable can easily withstand all everyday stress, bends, twists, and pulls.
---
AIQXNL USB Type C Cable
If you want a high-quality lightning cable, add AIQXNL USB Type C Cable to your list. The nylon braided cable is flexible, softer, lighter, pull-resistant, and more durable than standard C cables.
It provides stable connections to all the devices without interruptions and can easily fit into your devices without removing the case. It is suitable for the bedroom, kitchen, and even the backseat of the car. It ensures a safe charging output of up to 2.4A.
---
OULUOQI Type C Cable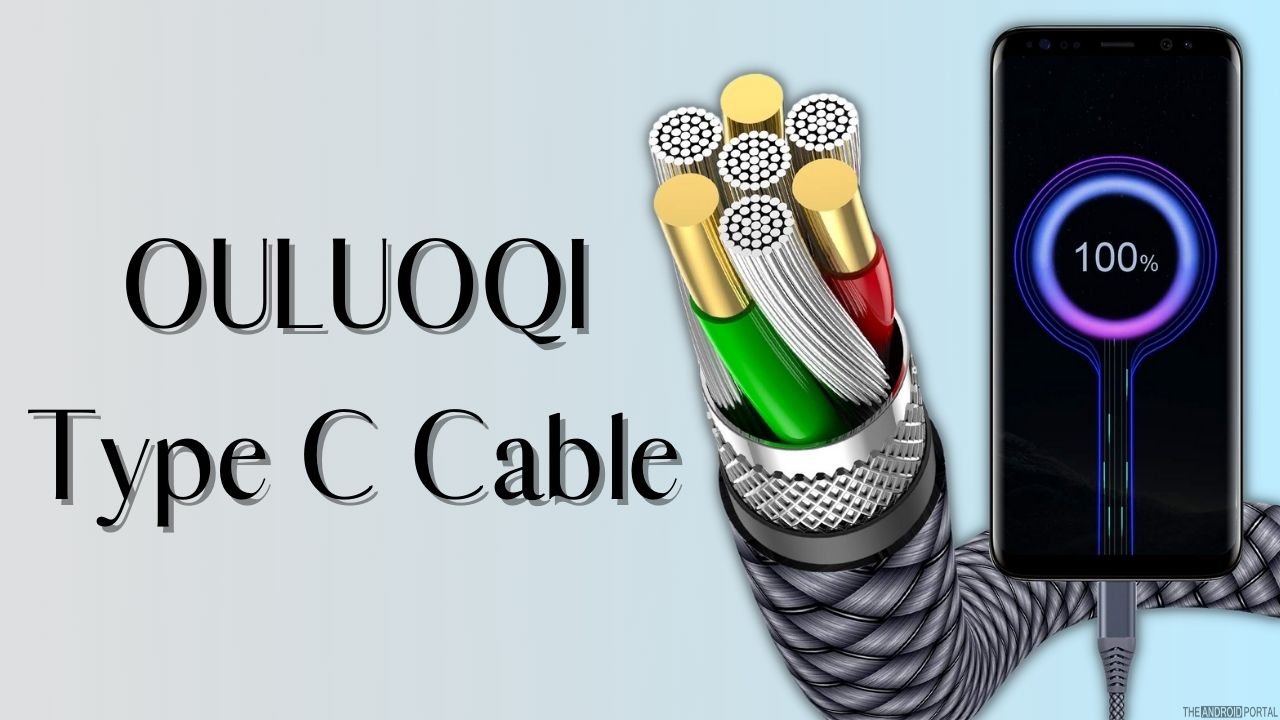 OULUOQI Type C Cable is one of the budget-friendly cables on the list. This USB Type C cable is compatible with all android devices that support fast charging and is not for apple devices.
It delivers constant 3A/5V power faster than regular cables. The data transfer speed is also incredible, i.e., 480Mbps. The 6ft USB cable is long enough to use in the kitchen, bedroom, and other places.
---
XIAE Type C Cable
If you are looking for a user-friendly compatible Type C cable, try XIAE Type C Cable to enhance your charging experience. The maximum charge offered by the cable is 2.4A, which is enough to charge your Android phone up to 100 within 45 minutes.
This durable cable offers a data transfer speed of up to 480 Mbps. It is compatible with almost all Samsung phones and other devices. It comes in multiple lengths, from 3ft to 10ft, to charge your device anytime, anywhere.
---
Guide To Identify A Fast Charging Cable In Today's Market
There is no notable difference between the standard USB cable and fast charging cables because it is difficult to identify both cables by looks. Only some factors can differentiate them. Some of the deciding factors are:
1. The Label/Description
Sometimes it is challenging to identify the right cable for your phone, but some manufacturers make this task easier for you by telling you about the cable type. While selecting the cable, it is vital to check the cable branding, label, or description so that you are aware that you are buying a fast-charging cable.
2. Cable Amperage
The other factor to consider is Cable Amperage. Fast charging cables offer larger currents of 2A or more. So, if you buy a fast charging cable, always select the one that supports at least 2A of current (Amp) supply or a specific amount of current that your phone needs.
3. Thicker Cables
Fast charging cables are pretty thicker than regular cables because fast charging cables have thick wires inside. However, please note that if you pick a thicker cable, it doesn't mean it charges faster. It is better to check the above two factors if you don't want to waste your money.
4. Buy From Certified Stores
Always buy cable from certified stores to save yourself from hassle. It would be best if you buy a cable from your mobile certified stores. You can also buy these cables from trusted online stores.
Below are a few recommended cables & high-speed android chargers for your smartphones.
---
Is Fast charge safe?
Few people may ask if fast charging device is safe or not. Let us clarify that most smartphones nowadays use this technology, and they test it to ensure that the device gets the right amount of power at different battery charging levels to maximize the safe charging rate and long-term battery health. This is why most phones charge at a much slower speed when charged up to 80% or above.
You should also take note that your mobile phone may turn off fast charging if its temperature goes above a specific level. Makeuseof.com has a better explanation of this topic.
Do I Need a New USB Cable for Fast Charging?
You may need a new cable when your charging cable doesn't match the same Power Delivery speed that your device requires for the fastest charging time. When buying a charging cable for your phone, just make sure that it matches the same power delivery standard, and it will work. howtogeek has a better explanation on this topic.
Cable charging vs fast charging?
The next question may be Is cable charging better than fast charging? Usually, a charger has an output ranging from 5-10 watts; a fast charger has 8x output than conventional charges. Means your device can be charged 8 times faster if you charge if via fast charging option.
---
Final Words
So, here the guide ends with how to identify fast charging cables and the best options available on the market. Fast charging technology is quite impressive; that's why every new smartphone comes with this technology. Fast charging chargers and cables are too much in demand, so plenty of options are available in the market.
But choosing the right fast charging cable for your device is an art. We hope the above article cleared your vision and helped you in finding the best fast charging cables online at the affordable price tag. We hope you found this article helpful; for queries, comment below, and follow us and stay tuned for the latest post.