Are you looking for the best cheap tablet with a stylus (pen)? If yes, your search ends here on the right webpage. As you know, the demand for a good and well-performing tablet is always on the top; that's why companies always develop new and better ideas to keep their customers happy and satisfied.
The cheap tablet with a stylus is a fantastic combination that not only makes your workflow easy but also balances your life., This article will introduce the best cheap tablet with a stylus to make multiple tasks more manageable.
The stylus for the tablet has not been popular for a long time because people do not know the benefits of the stylus pen. But the Microsoft Surface Pro and Samsung's S-Pen tablet changed the minds of users. And now cheap tablets with the stylus are too much in demand. Now almost all companies release tablets with a stylus. Apple came into the game late, but they released some excellent tablets with pen support.
The stylus is the digital pen used to write down notes on a presentation or sketch a rough idea for your work. It is mainly used by business profile persons who are always in a rush for meetings and conferences and cannot manage the mess of notes. Capacitive stylus offers a certain amount of flexibility in the tablets and allows you to reshape your tablet into a tech-slab notebook.
Almost all the latest tablet models come with a stylus feature but choosing the right product for your work is quite confusing. We combined and compared the list of the best cheap tablets with a budget-friendly stylus that also comes with exciting features. Let's cut all the jargon and quickly jump to the main content in the sections below.
What is the Best Cheap Tablet With Stylus?
So what are the best note-taking tablets for drawing or writing? We have covered them in this article below!
Last Amazon price update was: December 11, 2023 10:38 am
---
Samsung Galaxy Tab S6 Lite (2022)
Samsung is the most popular company in the world of smartphones and tablets. The Samsung Galaxy S6 lite Tablet comes with S Pen through which you can write or edit your notes and document anytime, anywhere. You can also personalize photos and videos with the S-pen.
However, the S Pen is small and thin, less comfortable for very long use sessions. The 60Hz display refresh rate is also not as smooth as more expensive 120Hz tablets. But overall the Tab S6 Lite provides a great experience with the S Pen for a reasonable price.
The dual speakers with Dolby Atmos offer powerful and crisp sound, especially when you are listening to your favorite music. Its long-lasting battery can last up to 12 hours on a single charge, and its USB-C port supports fast charging.
The fantastic feature is that you can sync the tablet with multiple devices and get ready for the best experience. Turn your Galaxy smartphones into a desktop workstation and manage all the tasks from your tab like a boss. All in all, it's another excellent tablet with stylus support.
Pros
S-pen is easy to use
No need to charge S-pen
Good camera
3.5mm headphone jack
Cons
No super AMOLED screen
Hard to take screenshots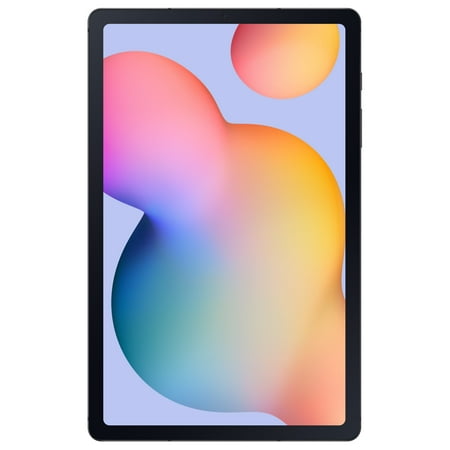 ---
Microsoft Surface Go 3
The Microsoft Surface Go 3 is a lightweight 2-in-1 Windows tablet that works with the Surface Pen. It has premium build quality with a kickstand and detachable keyboard. The Surface Pen also has 4096 levels of pressure sensitivity with advanced palm rejection, making writing and drawing very natural.
As a full Windows 11 tablet, the Surface Go 3 can run popular desktop apps like OneNote and Autodesk Sketchbook. However, battery life is just around 7 hours, less than competing tablets.
The display is only 1080p resolution and the Surface Pen must be purchased separately. But for a versatile Windows tablet with advanced stylus support, the Surface Go 3 is an excellent choice.
Pros
Surface Pen has 4,096 pressure levels with tilt support
Great palm rejection with Surface Pen
Premium build quality with kickstand
Detachable keyboard available
Runs full Windows 11 OS
Good for Windows apps like OneNote, Sketchable, Autodesk Sketchbook
Cons
Battery life only up to 7 hours
The display is only 1080p
Pen not included, sold separately
$529.99
$629.99
in stock
9 new from $496.18
13 used from $358.80
as of December 11, 2023 10:38 am
---
Lenovo Tab P11 Plus
For a very affordable Android tablet with a stylus, the Lenovo Tab P11 Plus is a great option. It comes with a basic capacitive stylus and has an 11-inch 2K LCD display. The MediaTek Helio G90T processor and quad speakers provide solid performance and audio.
Battery life is also very good thanks to the large 7,700mAh capacity. However, the included stylus lacks pressure sensitivity unlike the S Pen or Surface Pen.
Lenovo's premium Precision Pen 2 must be purchased separately. But for basic stylus functions on a budget, the Lenovo Tab P11 Plus delivers excellent value.
Pros
Comes with a basic capacitive stylus
11-inch 2K LCD display
Four Dolby Atmos speakers
Large 7,700mAh battery
Supports Lenovo Precision Pen 2 (sold separately)
Cons
The included stylus is passive, with no pressure sensitivity
MediaTek Helio G90T processor is mid-range
Lenovo stylus must be purchased separately
$233.00
$249.99
in stock
3 new from $233.00
9 used from $169.00
as of December 11, 2023 10:38 am
---
Xiaomi Pad 5
For an Android tablet alternative, the Xiaomi Pad 5 provides strong stylus support that has an 11-inch 120Hz LCD display for smooth scrolling and writing.
The included stylus has low latency and decent 4,096 pressure levels. Speakers are quad Dolby Atmos. However, palm rejection could be better when using the stylus.
The Qualcomm Snapdragon 860 chip is not as powerful as the iPad's Bionic processor. But for an Android tablet with solid stylus capabilities, the Xiaomi Pad 5 is very appealing.
Pros
120Hz LCD display is smooth for writing/drawing
Comes with a decent stylus included
Powerful speakers with Dolby Atmos support
Good performance from Snapdragon 860 chip
Cons
Stylus lacks pressure sensitivity of Apple/Samsung
MIUI software experience is not as refined
Unreliable palm rejection when using a stylus
Battery life is only around 10 hours
$325.46
$429.00
in stock
1 used from $325.46
as of December 11, 2023 10:38 am
---
Amazon Fire HD 10 Plus
The Amazon Fire HD 10 Plus is Amazon's most powerful Fire tablet starting at just $180. It comes with an octa-core processor for smooth performance.
The Fire HD 10 Plus works with Amazon's Fire Pen stylus for drawing and note-taking, although the pen must be purchased separately. A highlight is the 12-hour battery life on a single charge.
However, the Fire OS software is quite limited compared to iPadOS or pure Android. There is also no pressure sensitivity with the Fire Pen and the plastic construction feels cheaper. But for basic stylus use on a very tight budget, the Fire HD 10 Plus is a decent choice.
Pros
Battery-free pen
The wide and stunning display
8000mAh battery
Latest Android OS
Cons
Battery lie is not good
Less storage
---
Apple iPad 9th Gen
The A13 Bionic chip gives it great performance, perfect for creative apps. The Apple Pencil magnetically attaches to the side for charging and pairing.
It has pressure and tilt functionality for natural drawing. The iPad's software support and app ecosystem is also in a class above other tablets. However, the display is not laminated, giving it more of an air gap when using the Pencil.
The 1st Gen pencil must also be charged by plugging into the iPad's Lightning port. But for an Apple tablet with great stylus support, the 9th Gen iPad delivers at a reasonable price.
Pros
Apple Pencil provides an excellent stylus experience
Powerful A13 Bionic chip for great performance
Extensive high-quality app ecosystem
TrueTone display adjusts to ambient lighting
Cons
The display is not laminated, there is more air gap with the Pencil
1st gen Pencil charges by Lightning port
64GB base storage is low for many
Bezels are large, design slightly dated
---
What to Look for?
Here are some key factors to consider when looking for a good cheap tablet with stylus support:
Display Quality – For writing and drawing, you'll want a large display with good color accuracy, contrast, and brightness. IPS LCD and OLED screens tend to provide better quality versus cheaper TN panels. A minimum resolution of 1080p is recommended.
Stylus Sensitivity – Look for a stylus that offers pressure sensitivity (minimum of 2048 levels) and palm rejection technology for a natural writing and drawing experience. Avoid cheap tablets with passive capacitive stylii.
Processor Performance – A decent processor like Snapdragon 6-series or equivalent can ensure apps run smoothly without lag. Especially important for creative apps.
Build Quality – Since you'll be holding and writing with it, the tablet should have a sturdy yet lightweight build quality with metal/glass preferred over plastic.
Software Support – Make sure the operating system and apps you need are optimized for stylus input. iOS and Windows have the best support currently.
Battery Life – Look for at least 8-10 hours of battery life for usage on the go without having to constantly recharge.
Storage – For installing apps, aim for at least 32GB. Some creative apps take up significant storage space. Expandable storage is a bonus.
Accessories – Keyboard cases and extra stylus tips can further enhance the experience and value. Consider their availability and cost.
Warranty – A 1-year manufacturer warranty provides peace of mind. Carefully read what's covered if opting for cheaper extended warranties.
Don't just focus on the tablet alone – Factor in total costs like accessories and stylus to find the overall best value within your budget. Prioritize the features that align with your needs and use cases.
---
Wrap Up
Here the list ends for the best cheap tablets with a stylus. All the above affordable tablets have their own features. We hope you can choose the right one according to your needs.
Thanks for giving me the time to read this post. We hope you loved and enjoyed reading this article on The Android Portal. If you found our article helpful, do follow us and stay tuned.
Microsoft Surface Go 3 - 10.5" Touchscreen - Intel® Core™ i3 - 8GB Memory - 128GB SSD - Device Only - Platinum (Latest Model)
$529.99
as of December 11, 2023 10:38 am