Smartwatches are still new and very demanding in youngsters, but people are not sure what kind of features they want in their new smartwatches. But, with a good quality smartwatch, you can do almost anything, including making calls, sending messages, and checking your emails.
If you're looking for a new smartwatch, you're in luck! Not only are there many models to choose from, but the selection has never been better than it is now.
Whether you're looking for a traditional watch style or something more unique, there's a smartwatch for you. In this article, we'll take a look at the best LTE smartwatches on the market today and help you decide which one is best for you.
What are the Best 4G LTE Smartwatches?
Best Android watch with 4G LTE – Samsung Galaxy Watch 5
Best design with accurate GPS – Google Pixel Watch
The best affordable LTE smartwatch is – Apple Watch SE (2nd generation)
Best Affordable Option – Samsung Galaxy Watch4
Best outdoor watch with LTE – TicWatch WF11018 Pro Watch
Buying the right smartwatch with 4G LTE
With so many different smartwatches on the market, it can be tough to decide which one is right for you. If you're looking for a smartwatch with 4G LTE connectivity, there are a few things you'll want to keep in mind.
First, consider what you'll use your smartwatch for. If you're mostly interested in fitness tracking, you'll want to look for a watch with built-in GPS and heart rate monitoring. If you want a watch that can replace your phone, search for one with 4G LTE connectivity and a wide range of apps.
Second, think about battery life. Smartwatches with 4G LTE tend to have shorter battery life than those without, so you'll want to ensure your watch can last a full day of use.
Third, consider your budget. 4G LTE smartwatches can be more expensive than other types of smartwatches, so you'll want to ensure you're getting good value for your money.
Finally, take a look at reviews to get a better idea of which smartwatch is right for you. With so many options on the market, choosing the one that's right for you is important.
The Best 4G LTE Smartwatches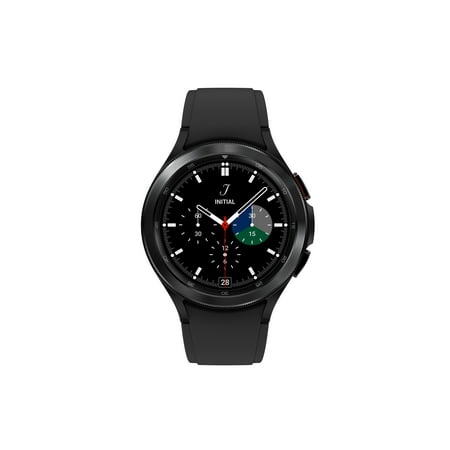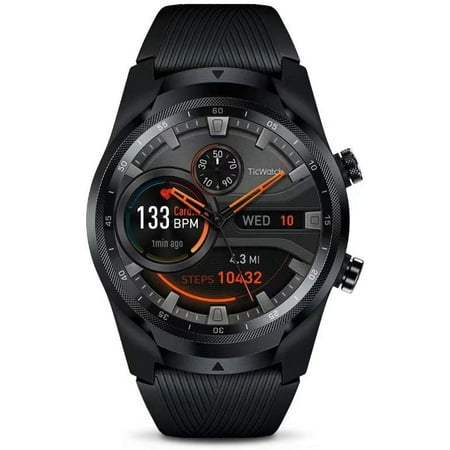 $346.98
in stock
6 new from $346.98
2 used from $233.00
as of May 27, 2023 1:50 pm
Samsung Galaxy Watch 5
The Galaxy Watch 5 is a smartwatch that takes your health and fitness to the next level. It's designed to keep you moving and fit with its advanced sleep coaching, body composition analysis, and improved sensor accuracy. You can track various exercises, including running, swimming, rowing, and more, with Galaxy Watch5 Auto Exercise Tracking.
SAMSUNG Galaxy Watch 5 40mm Bluetooth smartwatch is for those who want a sleek and durable companion for their active lifestyle. Its water resistance rating of up to 50 meters means you can enjoy your workout or swim while wearing Galaxy Watch5 without worrying.
Pros
Tougher build
Comfortable on the wrist
Better battery life on 44mm model
Faster charging
Reliable fitness tracking
Good value for money
Cons
Very similar to its predecessor
Small models have a short battery life
---
Google Pixel Watch
The Google Pixel watch is a smart choice for busy people on the go. It's made with a beautiful circular, domed design and a new experience with Wear OS by Google. With Fitbit activity tracking and emergency SOS features, the watch can alert trusted contacts or 911 when you feel unsafe.
You can easily respond to messages, manage your email, and make calls from your wrist to stay connected and productive wherever you go. And with Google wallet for contactless payments and turn-by-turn directions using Maps, you can save time wherever you are.
Along with all of these convenient features, the watch also offers six months of Fitbit Premium included with purchase. So you can remain aware of your fitness objectives without having to worry about paying extra costs.
Pros
Sleek, modern design
Access to (most of) the Fitbit ecosystem
Google-centric Wear OS experience
Very smooth performance
Reliable heart rate sensor
Accurate GPS
Cons
Disappointing battery life
Only available in one size
Missing key health tracking features
No automatic workout detection
---
Apple Watch SE 2nd Generation
Apple Watch SE 2nd Generation is the perfect companion to your busy life. It's also loaded with features that make staying in touch with the people who matter the most simple.
The new Apple Watch SE2 allows you to make calls and respond to texts from your wrist. You can also get notifications when your iPhone is nearby.
And if you've ever been in an accident or had a heart attack, this watch will help you track your daily activity and see how many steps per day you take. You can also understand how much time you spend in REM sleep and how often your heart rate changes throughout the day.
With the Apple watch SE², you can also use advanced safety features like fall detection, Emergency SOS, and crash detection. And with the enhanced Workout app on watchOS 9, there are more ways to train than ever before!
With Apple Pay, you can receive high and low heart rate notifications and make purchases immediately and securely from your wrist.
Pros
Great value, priced lower than the original model
Speedy S8 processor
Handy Low Power Mode
Color-matched back panel
A lot to like in watchOS 9
Much improved sleep tracking
Cons
Still no always-on display
Limited screen real estate
No SpO2 sensor
No advanced health tracking features
---
Samsung Galaxy Watch4
The Galaxy Watch4 is also a smart choice for anyone who wants to care for their heart health. Along with accurate ECG monitoring, it monitors atrial fibrillation, a common form of irregular heart rhythm.
Getting the information you need about your body in less time has never been easier. With advanced sleep tracking, you can wake up feeling refreshed and recharged.
The watch makes working out more convenient than ever with advanced workout-tracking technology that recognizes six popular activities: running, rowing, swimming, cycling, hiking, and weightlifting. Just 3 minutes after starting an activity, it will recognize and track your performance!
Pros
Accessible price
Comprehensive health tracking features
Solid build
Display looks great
Cons
Short battery life
Workout controls are fiddly
---
TicWatch WF11018 Pro 4G LTE GPS Smartwatch
The TicWatch Pro 4G LTE GPS smartwatch has each feature you need in a smartwatch. It has dual-layered 1.39″ LCD and AMOLED displays, which means you can see everything you need to know at a glance, even in direct sunshine.
You can call and text over 4G/LTE so you won't miss another important message—or your favorite TV show. You can choose from multiple watches faces on Google Play to match your style and mood. Plus, it has an extendable battery life of up to 30 days!
It also comes with a built-in heart rate monitor so you can track your beats per minute without carrying around a separate device. And don't forget about GPS tracking, Whether you use it to save your jogging route or get step-by-step navigation via Google Maps.
Pros
Good price for an LTE smartwatch
Improved performance
LTE/4G features work well
Premium, durable construction
Cons
Mediocre battery life
Dual display is not great in all conditions
---
The Final Words
So those are the top 5 best 4G LTE smartwatches. Each has unique features that set it apart from the competition while providing a high-quality user experience. The only question left is which one to buy.
We can assure you that none of these watches will disappoint you as far as functionality is concerned. The best 4G LTE smartwatches come with Wi-Fi, fingerprint scanners, and many other features but keep in mind that the battery life may not be great.
If, on the other hand, you have an unlimited budget, these luxury models may also be worth considering!