Capturing Images and Videos through the camera is one of the most used functions by Android users. The latest smartphone devices come with a good resolution of the camera with high-quality. It allows their users to capture high-clarity videos. To see those videos, the smartphone also has a default video player, you can also change your default media player to MX player or VLC. Also of that, other sources are also offering the best video players for the users. In which, the VLC Media Player is one of the most reliable video player apps for Android users. But, do you know how to rotate the video in VLC Media Player? If No, then surely this discussion is for you to inform you that. So, use this guide to know how to rotate a video in VLC Media Player.
How to Rotate Video in VLC Media Player on Android Smartphone
To use this process, you must have a VLC Media on your smartphone. If you do not have, then kindly download the app from the Google Play Store. Any Android user can freely download this app from there. So, now have a look at the detailed process and keep enjoying the videos through VLC Media Player.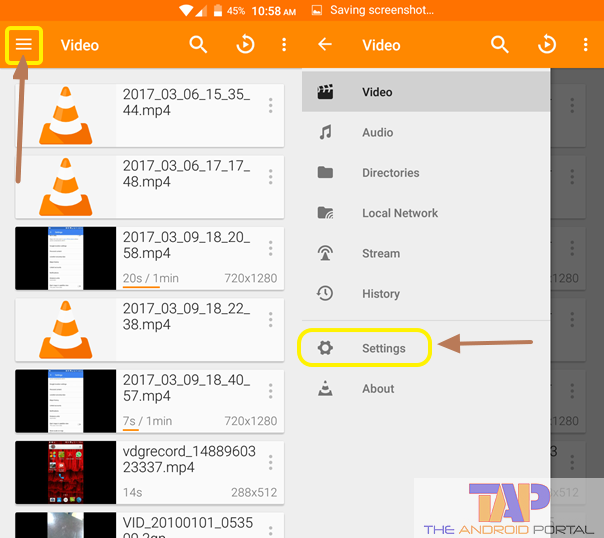 Open the VLC Player > Menu/Setting.
It shows you some options which have been listed there. In which, select and go to the Settings option.
On the next display, there is the fifth option of Video Screen orientation
You will see some options on popup saying Automatic (sensor), Locked at start, Landscape, and Portrait.
Here, select the Landscape option.
Now, open any video, and you will notice that all the videos are automatically started with the Landscape mode. As per your requirement, you can also change the video orientation to portrait, landscape or automatic. If you keep it automatic, the VLC video will auto-rotate your video screen according to your smartphone's screen orientation.
Check the below video on how you can rotate video orientation on your VLC media player on your android device.
We hope that this discussion will help you to enjoy the videos with the landscape mode. If you like it, then also share it with other new users of the Android mobile and VLC Player.