All the mobile or smartphone users have some personal data or files are saved on their device. Sometimes when you have stored something important file on your device, you don't want other peoples to look into your personal saved folders.  But, now you don't worry about this article, which is related to your problem. Here, we will discuss How to hide pictures and videos on your Android smartphone device. Set a password on your device for your personal data, it is one of the popular and famous methods to don't want to show the data.
How do you hide pictures and videos
Here, we will suggest some methods for keeping your data safe from your family members and friends. But before that, the ES File Explorer must be downloaded and installed on your Android smartphones. You can also use any other File Manager like ASTRO File Manager to rename files on your Android smartphones.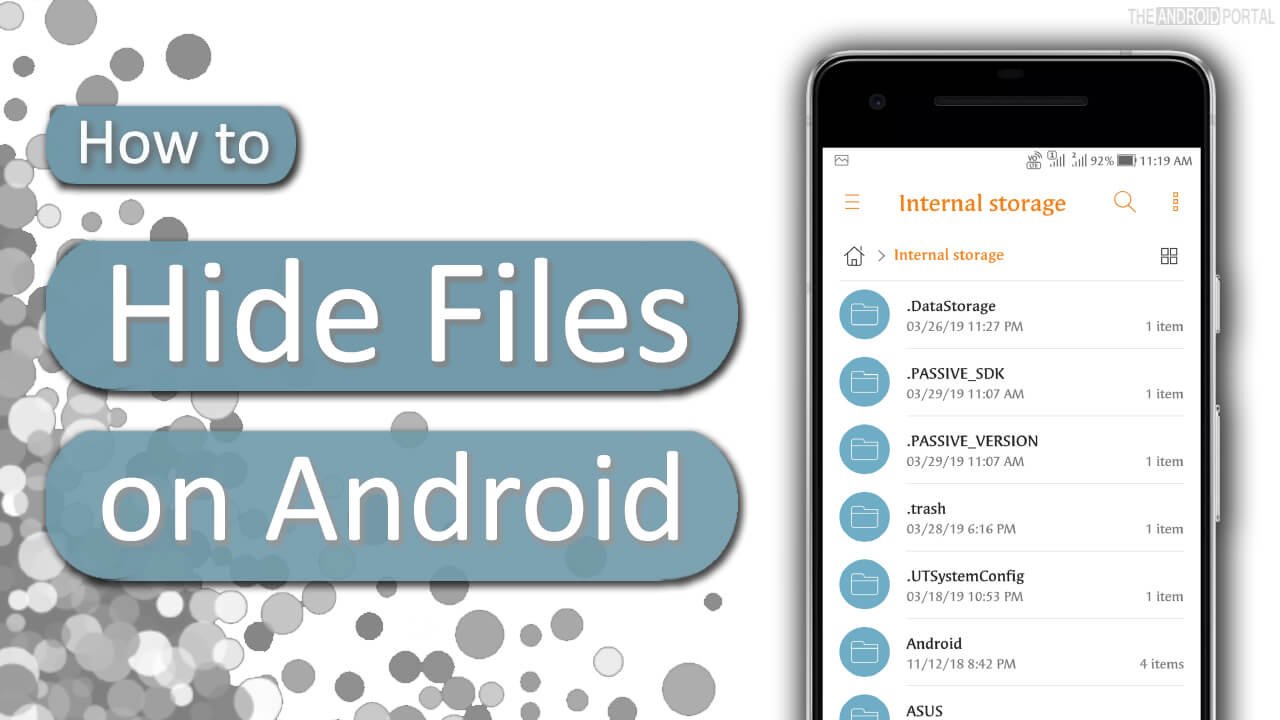 Method – 1  Renaming Folder as .Folder
With the help of this file protected method, you can conceal a large number of files at once, and no any apps can access these hidden files. Now, we will mention easy steps for hiding files on your smartphone.
First of all, create a hidden folder and put all the files in this hidden folder.
Then, you have to need of creating a new folder in the ES File Explorer.
At the time of naming the folder, as the first letter, you have to add a "." (dot).
After doing it, your new folder will be named as ".Folder".
Then, click on done button to create it folder.
Now after following above steps, you are done with a new hidden folder. With the help of this method, you can hide many of data with including the folder which is created recently.
See also: How to Rename Files on Android Smartphones
Method – 2 Renaming Folder as .nomedia
Now, we will describe the next method to hide pictures and videos in your Android tablets. This method is only applicable for only for media files, that means only media files can hide with the help of this method. With using this method, we will only hide that data which is now present in the folder. So, this method is as under.
First of all, open your file manager installed on your device.
Now, open that folder in which the media files have been saved and you surely want to hide it.

After it, make a new file instead of a folder. 

Now, give the name to that file as it is ".nomedia".
After doing above steps, the media contents or files will be hidden in the folder. If you are looking for Android App That Hides Pictures, you can simply use this method to hide your important stored files on your smartphones.
See also: How To Hide Apps on Android
Method – 3 Use of Other Popular Android Apps to Hiding Files
In this method, we will mention some Android app, which is very helpful to hide pictures and videos. But, these Android apps will consume your internal memory space or SD card space. It may also make your smartphone performance slow.
One of the best Android app for hiding files, it is Androidgnito. This app will come with some great features. Some other Android app is as listed below, which is easily work with your device.
All these apps are free on Google Play Store. You can check them out from Google Play Store.We hope that this article  on how to hide files in android helped you to hide pictures and videos in your smartphone device. Do share it to help us to grow.