Facing any problem while using Google Voice Assistant? Here is how to solve all its errors and issues without downloading any application.
You might think that you are the only one who uses Google Voice Assistant or the other available Assistants over the world, let me correct this information, as by 2017 the size of the virtual digital assistants market has reached $3 billion which is a really huge number.
Among the few numbers of personal assistants like Siri, Alexa, Bixby and others, Google Voice Assistant has about 33% of all users who use personal assistants which make it the number one assistant on Android.
Google Voice Assistants
In 2016, Google has introduced its personal and competitive assistant during Google's Developer Conference in May 2016 as a part of its complete collection of Google Home smart speakers.
Google Voice Assistant has been distributed among a huge number of devices whether they are using Android OS, made by Google like Google Home, or by joining the program that allows the companies and manufacturers to include Google Assistant in their TVs like what we have seen on 2018 when companies like Lenovo, Sony, and LG have introduced their first Assistant-Powered smart TVs during CES 2018.
Also Read: Lenovo's Google Assistant-powered Smart Displays available via Pre-Order
Google Voice Assistant Errors
If you are one of those who depend on their assistants and especially Google Voice Assistant in their daily life, you may face some problems while dealing with it like not being able to open it by saying OK Google or not being able even to perform simple tasks.
In this article, I'm going to learn you how to solve the most common problems of Google Voice Assistant with very simple solutions and without having to install any application.
Worth mentioning that I'm not going to focus on one problem in this article, but instead, I will explain the most common solutions for any problem you might face, or in other words, the basic solutions that will solve almost any problem regarding Google Voice Assistant.
Note: This article is about solving Google Voice Assistant errors you may find on Android OS, not for any other system or device.
Turn Google Voice Assistant On
First thing first, and one of the most common problems you will find people asking about over the internet is being not able to find or use Google Voice Assistant at all.
The basic and the simplest solution, in this case, is by turning Google Assistant On instead of disabling it as many users do.
All you have to do to turn Google Assistant On is to open Google application on your phone and click on More, then, Click on Settings, and tap Google Assistant.
Click on Assistant tap and scroll down until you find the devices you want to control via Google Assistant, click on the device you want or easily add a new device that can connect via Wi-Fi or Bluetooth to your phone.
After clicking on the name of your device, you will find Google Assistant as the first option on the screen, toggle the button in front of it to turn on Google Assistant for this device.
See also: Steps to Turn off Google Voice on Android
Give the required Permissions to Google
The second reason for many problems you might face like not being able to call Google Assistant, ordering food, calling a friend, taking a photo, scheduling a date or even locating any place is the permissions you give to the Google App.
Google application should get the permission to perform any process on your phone, it requires a permission to access contacts to allow you call a friend by voice commands, and it also requires permission to the microphone so it can hear you when you give it the commands.
In order to give Google, the permissions required to perform any task, follow these steps:
First: Open your phone's Settings and click on Apps or Applications Manager or whatever you have on your phone to manage your applications, scroll down, and click on Google App.
Second: In Google Apps' page, scroll down until you find Permissions, click on it and the toggle all the buttons to give all the permissions to Google App.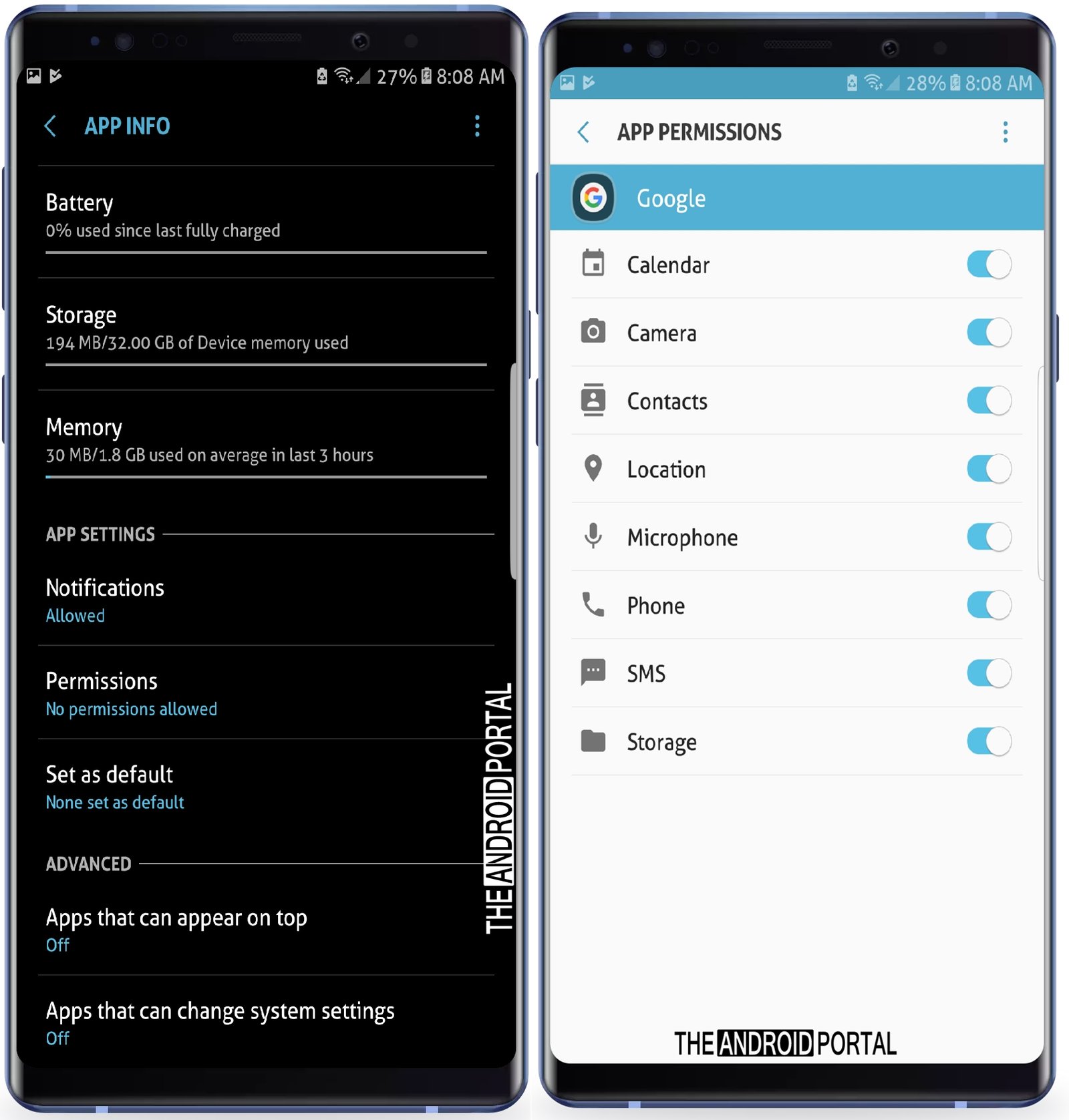 Adjust Language Settings
Google Assistant supports many languages lately, but if it still doesn't respond to you, you may need to adjust the language settings as the US English is set to be the default language for everyone uses the App.
In order to adjust your language to suit your original language so, Google Assistant can recognize it easily, open the Google App and click on More, then Settings just like the previous time.
After heading into the Settings, click on Voice, Languages, and then select the language you prefer among a huge number of supported languages.
Also, you may need to install or update your language pack to allow Google Assistant to recognize you even if you are not connected to the internet.
You can download and install languages packs easily by following the same previous steps but select Offline Speech Recognition instead of Languages, and you will be taken to the Languages downloader where you can select the language pack you want and download it.
Retrain Google Voice Assistant
If you are suffering from a problem that doesn't allow you to call Google Assistant by saying OK Google or Hey Google while you are assured of all the other previous settings, then you may need to retrain your Google Assistant.
This problem is reasonless but it's common and happens many times, but its solution is very simple.
First of all, open Google App, click on More, click on Settings, and then click on Google Assistant.
From Google Assistant page click on Assistant tap and select your device by clicking on its name.
Once you are there, click on Voice Model, tap Delete Voice Model and then turn Access with Voice Match On.
Follow the instructions in the application to retrain your device on the waking word you want whatever it's OK Google or Hey Google by saying and repeating any one of them quietly and like you are talking to a real human.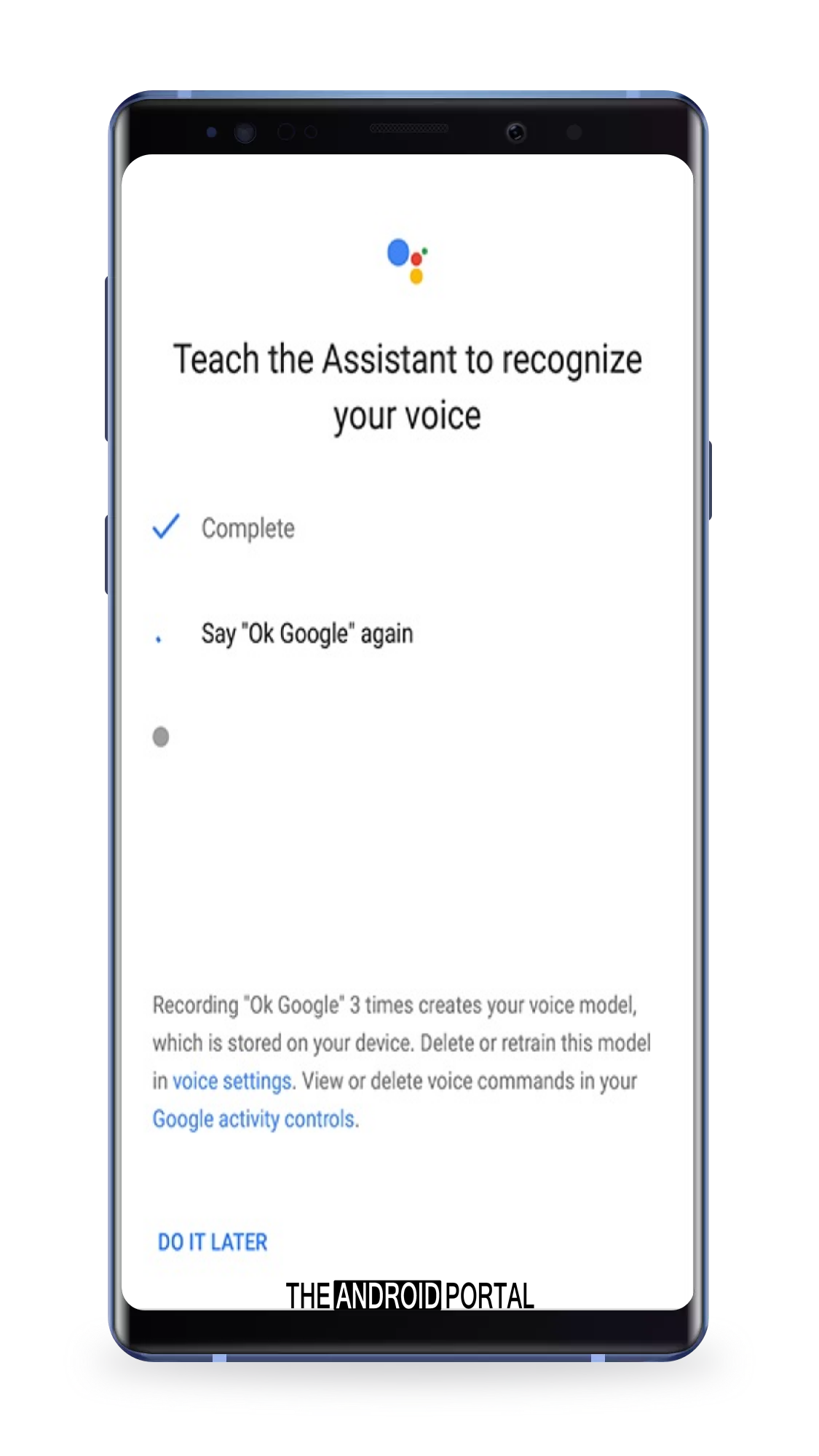 Turn off Samsung's Bixby or S Voice
If you have one of Samsung Galaxy phones and you have got Samsung's Bixby or S Voice on it, you may suffer from the conflict that happens between Google Assistant and Samsung's personal assistants.
In this case, if you are like me, and you prefer using Google Assistant over Samsung's Bixby or S Voice, you will have to disable the one you have from them.
You can do that easily by locating the application of S Voice or Bixby and then click on it and hold until you get a Disable option, click on it, confirm disabling it, and you are done.
Conclusion
As I have said before, now you have the most common solutions for the issues you might face while using Google Voice Assistant.
If you think that I've missed any solution or these solutions have worked with you, say that in the comments section below and share the article with your friends and family if you found it useful.