Whenever you purchase new smartphones, it comes with some interesting pre-installed apps on device, that you can use. Now some of the apps on the device that you even not want to open it and those consumes too much ROM and performance of your device. Hence your smartphone may perform slower than expected. Now if you can clean up or remove those apps, you will be able to clean up RAM and your device will start performing little faster than it is right now. Out of the some of the pre-installed apps from Micromax smartphones, you will be able to remove or uninstall apps from your device using app manager. The method we have listed below will allow you to disable pre installed app from your MMX device. If you want to permanently delete system apps from your device, rooting will help you to Uninstall Built in Android Apps from your device.
Rooting has it's own advantage and disadvantage but most of the people will not want to root their device. They want to do it on temporary base to avoid taking risk of rooting.  Here in this article, we are going to discuss How to Remove Preinstalled Apps on Android, specifically on how to stop preinstalled app.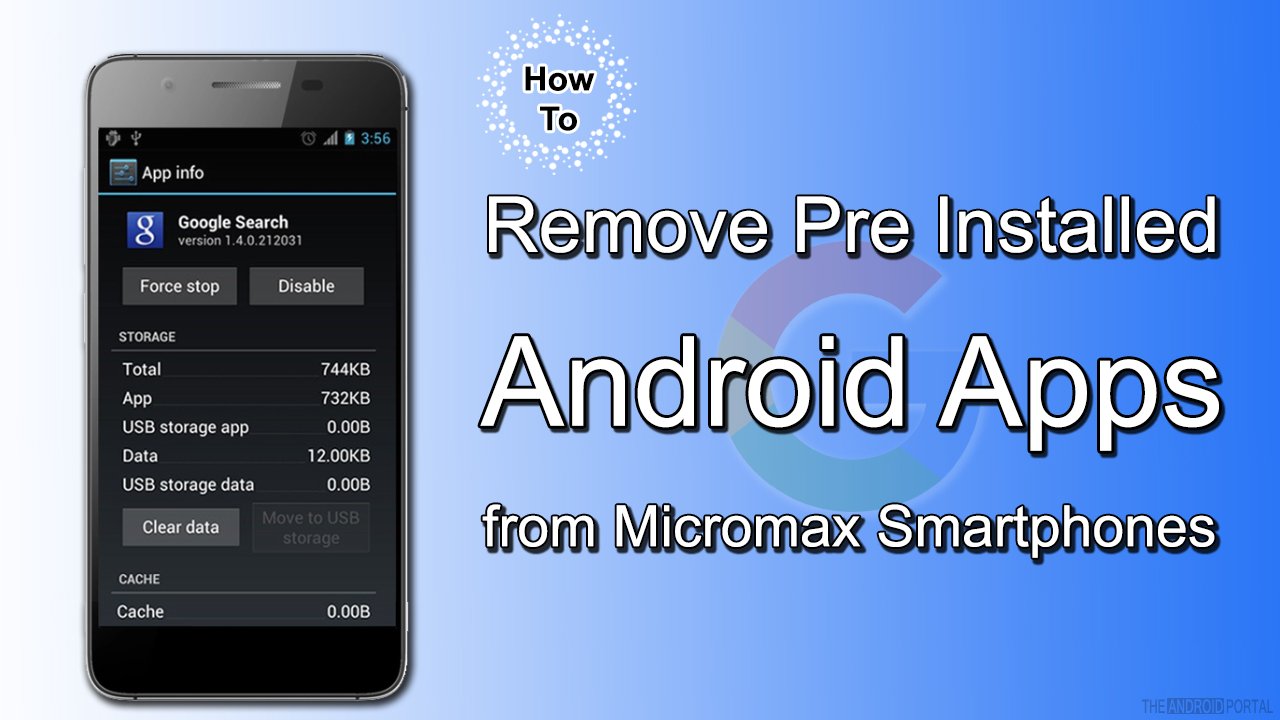 How To Remove Pre Installed Android Apps
Go to settings option from your device.
Now Tap on Apps.
Find the app from there you want to disable.
Tap on that app to access the options.
Once done click on DISABLE.
That's it!
In short: Settings–> Apps–> select the app–> Disable.
Your app that you disable will stop using RAM and you feel little faster performance of your device. This will not help you to Delete Pre Installed Android Apps from your device but disable it to consuming RAM memory.
See also : How to Delete Apps on Android