The subtitles feature on Hulu can be used for various reasons. When you're watching foreign films, or are still reading the dialogues, if you're deaf or hard of hearing, or don't want to miss those silent movies, subtitle features work best for you.
However, if you no longer need subtitles on Hulu, you can turn them off without leaving the show or movie you're watching, whether on the mobile app (available on iPhone and Android) or desktop.
See also: How To Turn Off Subtitles On Roku? | Netflix | Firestick | Amazon Prime | MX Player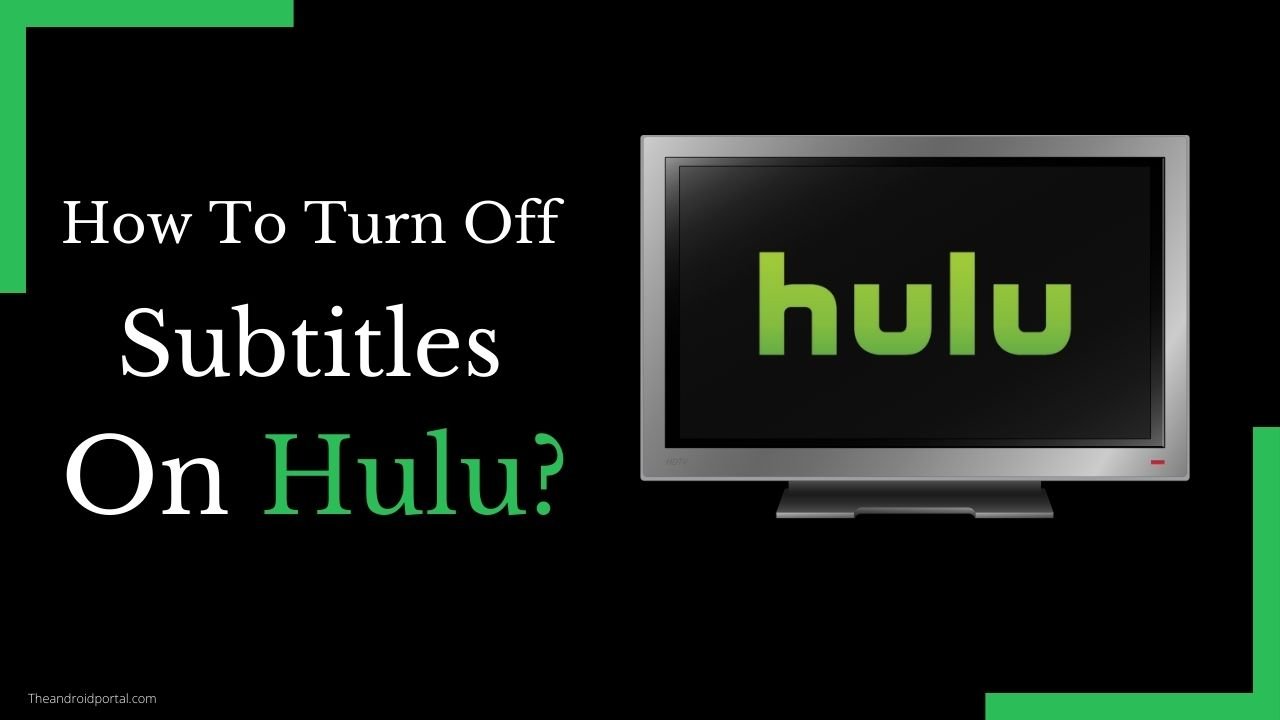 How To Turn Off Subtitles On Hulu?
How to turn off subtitles on Hulu using the desktop?
1. Launch "https://www.hulu.com" in your favorite browser.
2. Find the "TV show or movie" you want to watch and play it.
3. Hover over the center of the screen – different view options will appear.
4. Select the gear symbol at the bottom left of the screen, next to the volume icon.
5. In the menu, select "Subtitle."
6. Under Subtitles, "select Off" by clicking the circle. Your video will now play without subtitles.
---
How to turn off subtitles on Hulu using the mobile app?
1. Launch the "Hulu app" from your phone's home screen.
2. Browse and select a "TV show or movie" to play.
3. Touch the "center of the screen" to view video options.
4. Select the "gear icon" in the upper right corner to open the video player settings.
5. In the Subtitles menu, use the slider to "turn off the subtitles."
You'll know the subtitles are off when the button is no longer green. Now your video will play without subtitles. You can use the same steps to reactivate them at any time.
---
How to turn off Hulu subtitles using Television?
The devices In the living room are televisions that connect to your Wi-Fi network. They may come with built-in apps like Hulu, or sometimes you have to install them yourself. To control the subtitles on Hulu, you can do it using your remote. Here are some steps to follow:
1. "Turn on" your streaming device; in this case, it's your Smart TV.
2. Open the "Hulu streaming app" on your device's home screen and play any content.
3. Take the "remote control" and press the Up button.
4. Press the Up button once more to open the "settings menu."
5. Navigate to "Captions &Subtitles."
6. "Turn off subtitles."
Are you done? No more subtitles on Hulu.
---
Why can't I turn off Hulu subtitles?
If you ask why it cannot deactivate Hulu subtitles, there are several reasons why it could happen. One of them is likely the language and country settings on your streaming device.
Some devices ship with the default set to English. Other countries, like France or Germany, have different languages ​​and translations.
So, if your streaming device is set to a different language than you expect, it's likely overriding your subtitle preferences in the Hulu app.
Also, make sure your Wi-Fi network is fast. You may not be connected to stream videos on Hulu and make necessary changes to the platform, such as disabling subtitles if you do not have a strong enough signal.
---
Conclusion
Turning off subtitles on Hulu has always been challenging. This article showed you how to turn off subtitles on Hulu by following a simple step-by-step guide.
We hope you learned something new today and enjoying your streaming experience on the Hulu platform.