We have discussed so many things about Google Play store here. You can also see a list of Google play store errors and solution that help you to fix almost all Google Play store errors. One of our readers has emailed us about error code 18 in Play store and asked us if there is any solution to fix it.
What is Error Code 18 in Google play store
Whenever you are trying to download any app from Google play store, you might see this error. The main reason behind error code 18 is when you have an incorrect date and time setup on your device. In such a case, you just need to setup correct date and time on your device and your issue should be fixed then.
Another reason behind error code 18 is when your device has low storage, at that time you might either see insufficient storage or error code 18. You should check your storage before downloading any app to prevent this error. There are some other unknown reason but expected to be fixed using below solutions.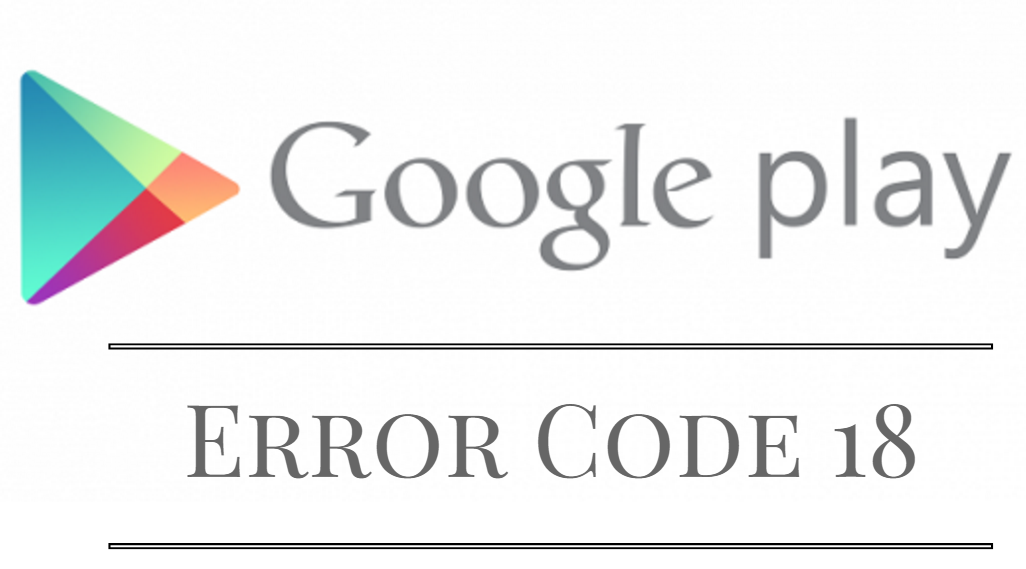 How to Fix Error Code 18
Method 1: Fix by Clearing Data and Cache
In this process, you need to clear all data and Cache files from Google Play Store via Application manager. This is the most used process to fix Google Play error on android smartphone. Now Follow these steps to fix Google Play Store Error on your Android device.
Step 1: First Go to "Settings" of your Android phone, Scroll down and select Apps(Application manager)
Step 2: On the "Apps", swipe to "All" section then scroll down and select "Google Play Store."
Step 3: On the Google Play info, tap "Clear Data" and "Clear Cache" buttons
Step 4: Again from "All" section select "Google Service Framework" app
Step 5: Again perform "Clear cache" and "Clear Data."
Step 6: Again from "All" section select "Download Manager" app
Step 7: Now Clear data and Cache of Download Manager
Method 2: Reset the Time and date of your Android smartphone
Step 1: First, Launch "Settings" of your phone
Step 2: Scroll down and Select "Date & Time" and open it
Step 3: Uncheck "Automatic date and time" option
Step 4: Now, you have to set the manually correct "Time and Date"
or
Step 5: You can also Restart your Android device to configure automatically
Method 3: Try to uninstall Google Play Store Update
"Google Play Store Error 18" is the common Play Store error that comes when you download any apps or games from Store. This is the also most used trick to fix this type of error on Google play store. On the Android Lollipop or 6.0 Marshmallow operating system, you solve this types of error easily by using this method.
Step 1: First, Open "Settings" of your Android device
Step 2: From "Settings", scroll down and open "Apps"
Step 3: On the Apps, Choose "Google Play Store"
Step 4: Now tap on "Uninstall updates" and press Ok to complete this action
Note: The Google Play Store update will automatically download an update to the latest version when you are connected with an internet connection. You can stop play store update automatically from here.
If all above methods fail or not working on your Android device, then you need to perform factory data reset on your Android smartphone to fix this error. This is the simple way to fix all Android smartphone errors, but the problem is we will lose all our data stored on our smartphone. Better to backup our smartphone before performing factory data reset on our device.
If you still getting this types of error or problem then check for system Firmware update, if any update is available, make sure you update it. To check system update; follow the steps.
"Settings" > Scroll down and "About" > "System Update"
We hope this will fix your error code 18 from your device. Do let us know if you need any troubleshoot in performing those steps in the comment section below.