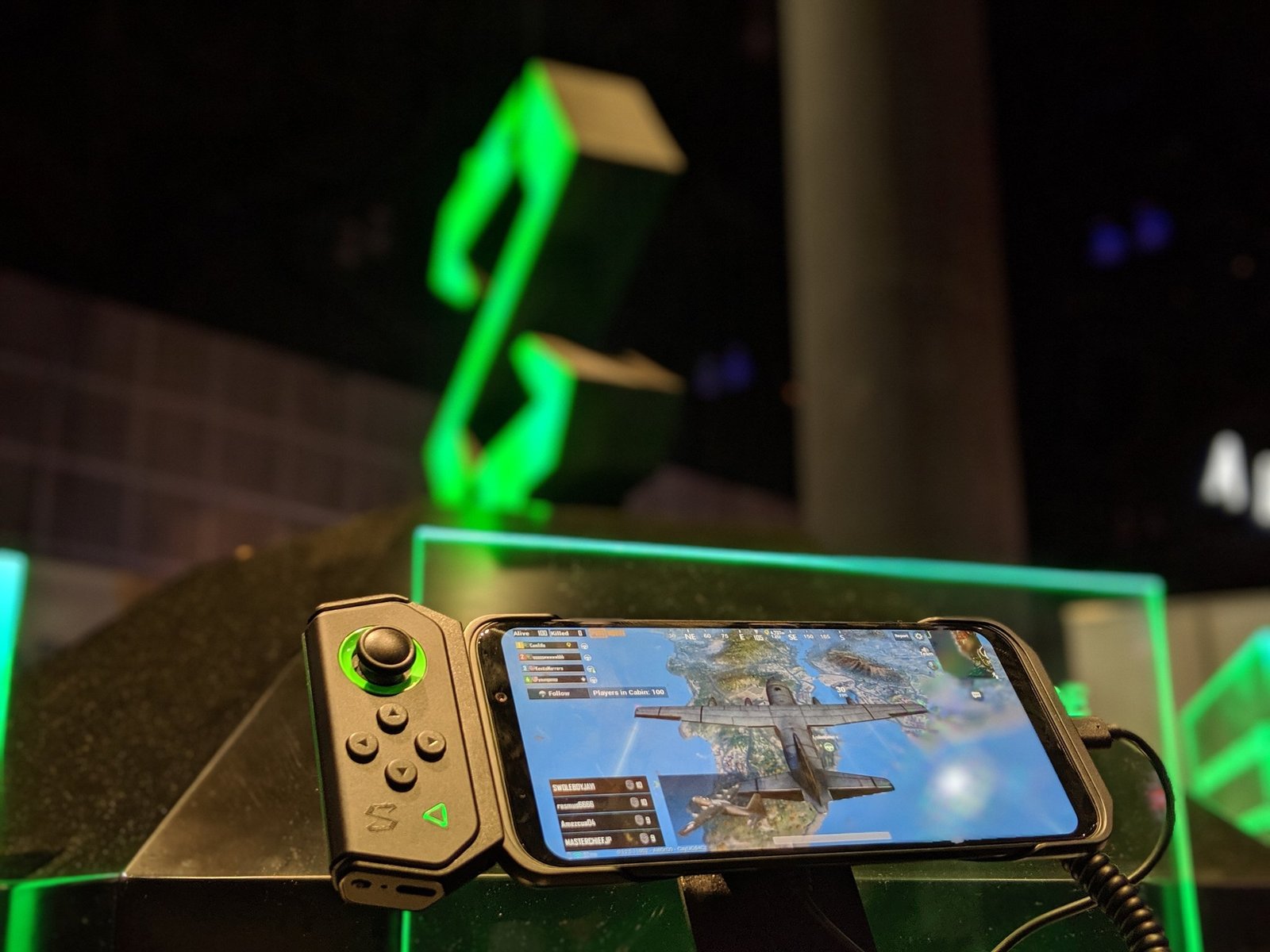 (Image via https://twitter.com/JordanAlty)
 In 2023, nearly everyone is exploring gaming on a smartphone device. With mobile phones possessing more power than we've ever known before, the products that people can typically experience are better than they've ever been. From console-quality games to augmented reality releases, there are some fantastic titles to sample in the modern world.
For mobile gamers looking for a facet of their industry to thank for the improved offering they're able to experience in 2023, a selection of mobile gaming companies deserve their praise. In fact, certain companies have been behind some hugely popular releases, while others continue to break boundaries and bring gamers enhanced releases that haven't graced the genre previously. Essentially, without some of the biggest and best mobile gaming companies on earth, this influential category of gaming wouldn't be the same. Let's take a look at some of them below.
Tencent is an entertainment conglomerate based in China
Some of the most successful releases with huge audiences playing their games are coming out of China, with Tencent being widely regarded as the biggest mobile gaming company on planet Earth at the moment. In 2021 alone, the company managed to earn revenues of around $28 billion, with the company's series of smash-hit games pulling in massive numbers. From PUBG Mobile to Honor of Kings, Tencent has been credited with impacting this growing area of entertainment on a number of occasions, with the Shenzhen-based giant expected to dominate the genre in the years ahead.
<iframe width="560″ height="315″ src="https://www.youtube.com/embed/CAR04ugLo5c" title="YouTube video player" frameborder="0″ allow="accelerometer; autoplay; clipboard-write; encrypted-media; gyroscope; picture-in-picture; web-share" allowfullscreen></iframe>
Pragmatic Play is a leading game developer in the iGaming industry
Online casino gaming is one area of gaming that has shown notable growth in recent times. With gamers able to session a wide variety of products on one website, these types of gaming opportunities appeal to millions. Pragmatic Play is a leading game developer in the iGaming industry that has contributed to the space on plenty of occasions, with leading titles including the likes of Sweet Bonanza, Jewel Rush, and African Elephant, alongside a range of other innovative releases that continue to appeal to gaming audiences everywhere, be it live casino games with an authentic feel or bingo products. Overall, if you're an online casino gamer, then you've probably played some of Pragmatic Play's creations before.
Garena is the largest company in Southeast Asia
While Tencent dominates the Chinese market and Pragmatic Play continues to make waves in the iGaming category of gaming, Garena is a name Southeast Asian smartphone gamers will be fully aware of. The company's biggest success story is quite evidently Free Fire, a title that has taken that particular part of the world by storm after going on to become the third most downloaded mobile product in history. With the game appealing to millions thanks to a range of fresh updates and plenty of plus points in the first place, Garena is a company you should expect to see more from in the future. Alongside Free Fire, the company has recorded further success due to games like League of Legends and Arena of Valor, too.
Zynga started on Facebook
(Image via https://twitter.com/CyonisGaming)
 When Facebook first came to the fore, Zynga's plethora of products helped to elevate the social media platform's offering. Now accessible in the App Store and Google Play after being discontinued on Facebook in 2020, the San Francisco-based company continues to achieve greatness with a series of solid releases. From Farmville and Words With Friends, to Empires & Puzzles: Match-3 RPG and High Heels!, Zynga's products tend to do well.
Special mention must also go to Supercell, miHoYo Limited, Cygames, Activision Blizzard, Netease, Niantic, and Electronic Arts.